Founder & Director: Michael C. Maibach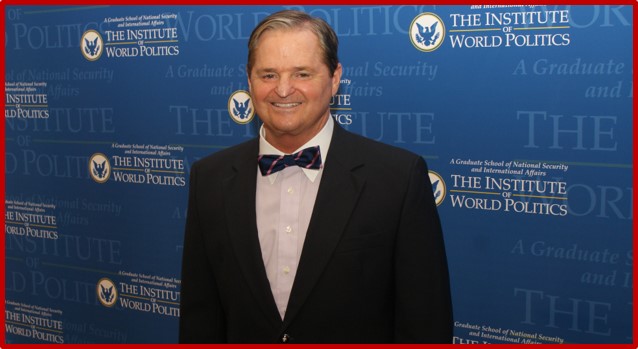 Michael C. Maibach is a seasoned professional and industry leader in global business diplomacy. Responsibilities included serving as Vice President of Global Government Affairs for the Intel Corporation (1983-2001), and President & CEO of the European-American Business Council (2003-2012). This work included testifying before the US Congress on 17 occasions.
Today Mr. Maibach serves on several non-profit Boards engaged in civic education and engagement. These include ConSource, the James Wilson Institute, the Institute of World Politics, the Caesar Rodney Institute, and the Witherspoon Institute. The generosity of CEC members and donors, as well as The Maibach Fund, support the work of this non-partisan, non-profit Center. The Center does not receive government funding of any kind.
Mr. Maibach has been involved in public policy and the advancement of citizen engagement his entire life. While in college he was elected to the DeKalb County Board (Illinois), the first American elected to public office under 21 years of age in US history. He also served as Governor's Fellow and a Legislative Fellow in the State Senate – both in his native State of Illinois. While in business he was involved in President Reagan's Council on Industrial Competitiveness, and President Bush's National Advisory Committee on Semiconductors. He was a member of two US State Department advisory groups: the Advisory Committee on International Communications and Information Policy, and the Advisory Committee on International Economic Policy.
A believer in lifelong education, Mr. Maibach has earned degrees from Northern Illinois University (BA/MA), California State University (BA), American University (BS), Georgetown University (MA), and the Institute of World Politics (MA). He is currently a graduate student in Ashland University's American History & Government MA program. Mr. Maibach has published over 70 essays, including eight in support of the Electoral College. The first of those essays in support of the Electoral College was published in 1977 in his hometown newspaper, the Peoria Journal Star. Today Mr. Maibach lives in Old Town Alexandria, Virginia – one block from the townhouse of George Washington who presided over the Constitutional Convention of 1787 that fashioned our federal republic that included the Electoral College.